Your First Visit - Consultation / Exam
Consultation: On your first visit, we will complete a detailed history and consultation. If it appears that chiropractic can help you, we will suggest that you complete an exam.
Exam: We will use the information we gathered during your consultation to complete a targeted orthopedic and neurological exam to determine the cause of your pain.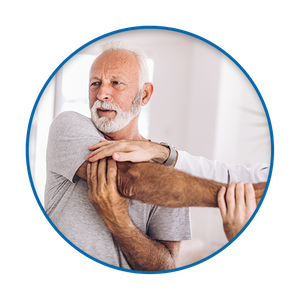 Your Second Visit – Report of Findings
At the second visit, you will be given a review of findings based off of your first day's visit and Dr. Davis' experience. He will present a detailed plan that has been designed specifically for you, and answer any questions you may have.
After your report of findings we will begin your treatment plan.
Regular Visits
With the groundwork laid, we can quickly evaluate the condition of your spine, adjust you and get you on your way. Each visit builds on the ones before, so it is very important that you make sure not to miss a visit, or you may lose the momentum necessary to make the needed changes.
We recognize your time is valuable. So we do everything possible to run on time and minimize the impact on your busy life.
Contact River City Chiropractic Center in East Peoria to see how we can help you!